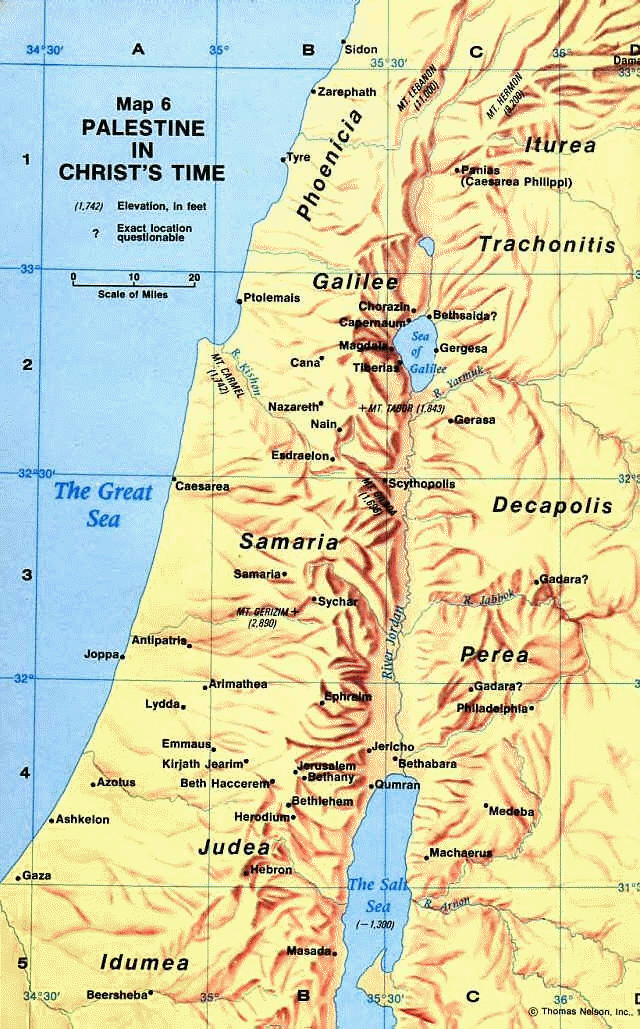 *Note: The city of Nazareth did not exist at the time of Jesus. It is included here for geographical purposes only. For more information see: Nazarene or Nazareth? A people erased from existence and the city that never was.

---

Return to The Nazarene Way main menu
The Nazarene Way of Essenic Studies
Email us at: Comments@TheNazareneWay.com
Subscribe to: The Essene Holy Communions
Please, Sign our Guest Book!